Hereford's premier entertainment venue
OPEN DAILY FOR SERIOUS FUN
We have a great selection of activities for all ages. Get your friends and family together for a visit to Matrix. Booking recommended.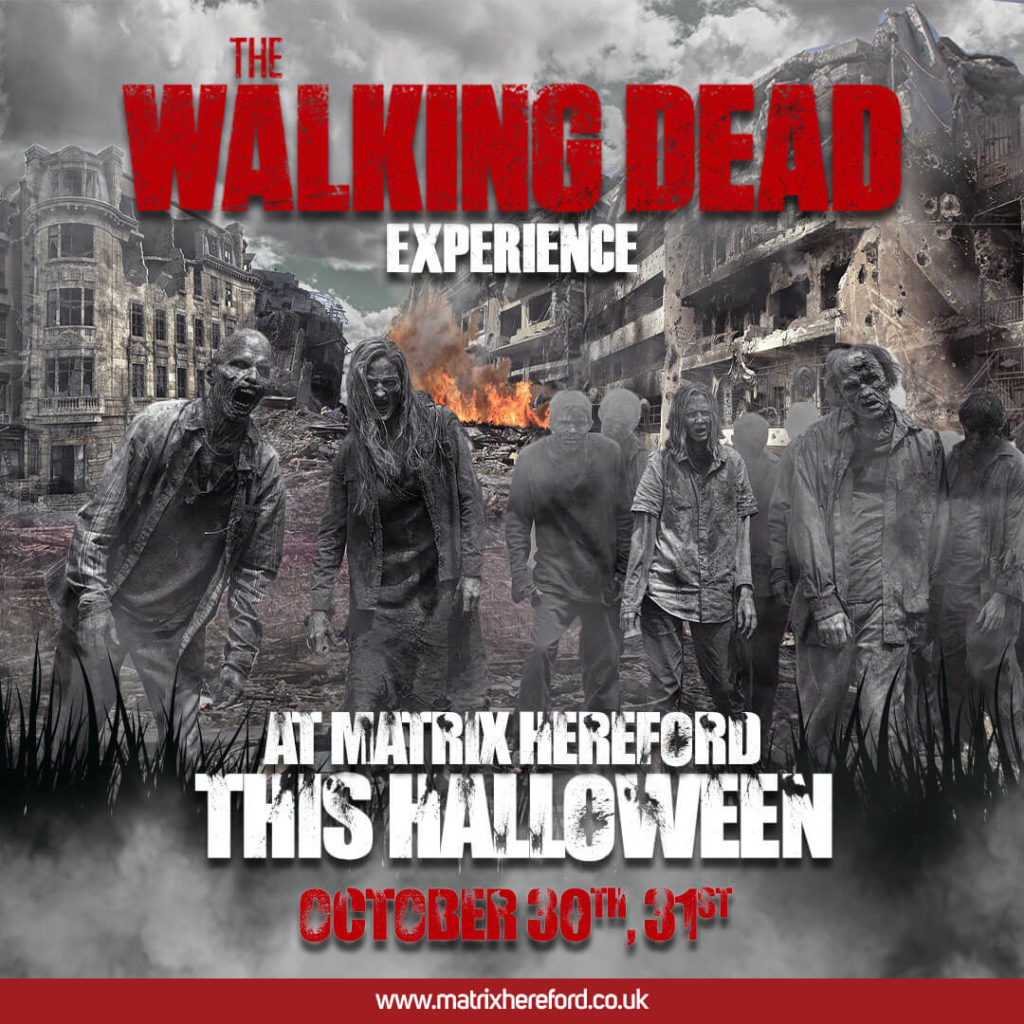 Looking for some HORROR this Halloween🎃?
Something to FREAK out your friends and family? We've got it covered with THE WALKING DEAD EXPERIENCE
Creep your way around the hazy glow in the dark arena in a battle for survival against REAL ZOMBIES
You will play a ZOMBIE theme laser tag game with CHILLING sound effects
  using the latest state of the art Begeara 3 system
to avoid getting infected by the  ZOMBIES
and make sure you check the leader board at the end
Why not get involved and come in FANCY DRESS?
CHECK OUT OUR GOOGLE & FACEBOOK REVIEWS...
What a fantastic time we've had today. Can't remember the last time we had so much fun in a couple of hours. Something for all ages. Staff were so helpful and accommodating. Drinks and snacks so reasonable. We can't wait to visit again soon 👌⭐️🌟⭐️🌟⭐️
Went for a laser tag party for daughters 9th birthday and the whole group had an amazing time. The staff were great and was an awesome set up. Thank you soo much and can't wait for our return visit.
Thoroughly enjoy the axe throwing experience, friendly staff with great instruction & the hot chocolate is fab too. Great new place. 🪓🎯

Had great fun, me and my children did golf and absolutely loved it

Was such a fun evening axe throwing! 10/10 do it again. The ladies that were with us were amazing! Thank you!
Had a great time today axe throwing, all the staff were very welcoming and our instructor in particular was amazing. She was very patient and enthusiastic. She showed us lots of different techniques and competitive games. Will definitely visit again!
Awesome staff and a fun safe place for the family:-)

I visited today with my three grandchildren what a fabulous venue. We did the golf today but we shall be back to experience the other activities. We really enjoyed ourselves so much and staff were excellent friendly and helpful. The whole experience was fab and another bonus it was so reasonable. Thank you for a great time. Nanny Mo. And the little monsters. Only joking. 😊😊😊
Fantastic time great value

Axe-throwing - what super fun! We'd never done it before but got the hang of it and really enjoyed the experience. Thanks to coach Terry for helping our aim!

Had great fun today playing mini golf and having a go at axe throwing. All of the staff were friendly and welcoming and our axe throwing instructor, Emma, was particularly fantastic. Will definitely be coming back again soon.
Had a amazing evening with kids thoroughly enjoyed by all ,great staff and venue . Lots to do but highly recommend Laser Tag 🧟‍♂️🧟‍♀️🧟
Will definitely be back soon 😊
Booked a couple of events and spent four hours here recently with the grand children. Had great fun. Will be back.

We had a great time axe throwing & playing on the mini golf course. The instructor was very helpful & friendly when taking us for the throwing. Definitely will be back to do more!
Great fun. Staff very friendly and helpful. Would highly recommend as something for all the family.

Did Lazer tag with 3 other people and were worried it might not be enough to have fun but it was a blast! The Arena was not massive but gave plenty of opportunity for some cheeky tactics. We did mini golf later which was pretty funky too. The staff on both were enthusiastic and friendly 🙂

SIGN UP TO FOR EXCLUSIVE OFFERS, NEWS AND EVENTS.
Enter your details to stay informed of our upcoming events and special discounts